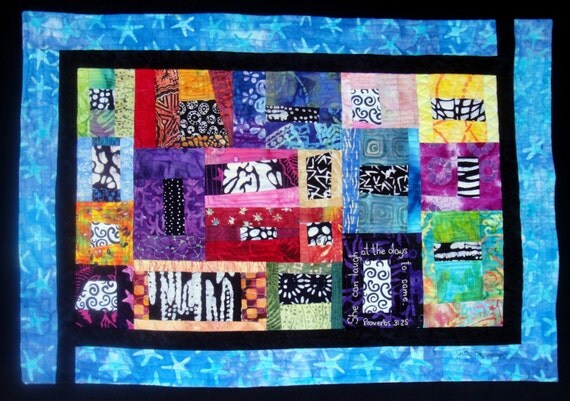 This unique modern blue, black and white batik fabric
Art Quilt will remind that She Can Laugh At The Days To Come
from Proverbs 31:25 while enhancing your room decor.
Maybe you are like me and need to be reminded
that we can laugh at the days to come.
Measuring 27 inches by 19 inches, this whimsical batik fabric art piece
is perfect to celebrate
the peace that comes from trusting God with today and tomorrow.
Artist's signature Free Style Cobblestone blocks created from a rainbow of batik fabrics combined with a variety of black and white batik fabrics offering a cheerful composition that will compliment your room decor.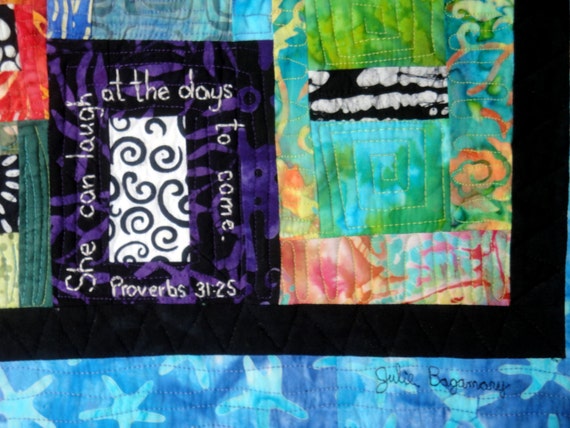 Hand embroidered in white ~ "She can laugh at the days to come" Proverbs 31:25 is tastily featured surrounding a purple block on the bottom right.
Machine quilted.
Machine signed by artist.
Pin It