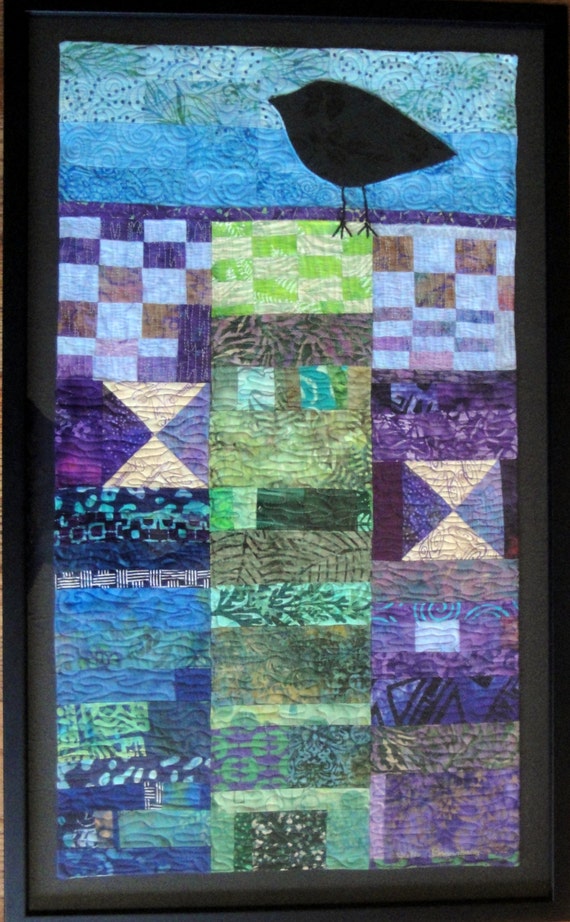 "Given Authority" Framed Fiber Quilted Wall Art Hanging combines exuberant purple, green and blue batik fabrics pieced skillfully to create a strata beneath a triumphant hand appliqued joyful black bird extolling it's ''Given Authority''. Black bird legs are hand embroidered.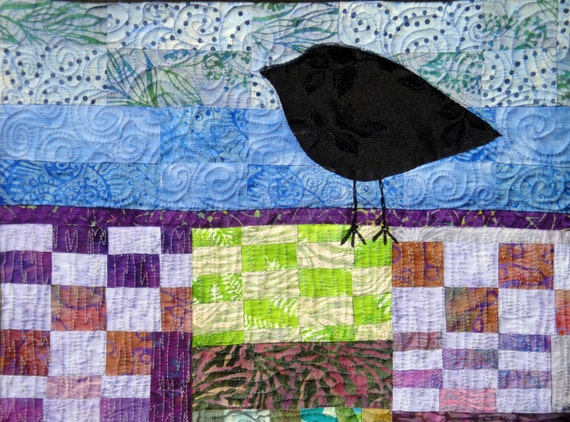 Professionally framed on black mat board with black frame.
32 inches by 19 inches. Machine signed by artist. Ready to hang.
Julie Bagamary Art For Sale
Pin It