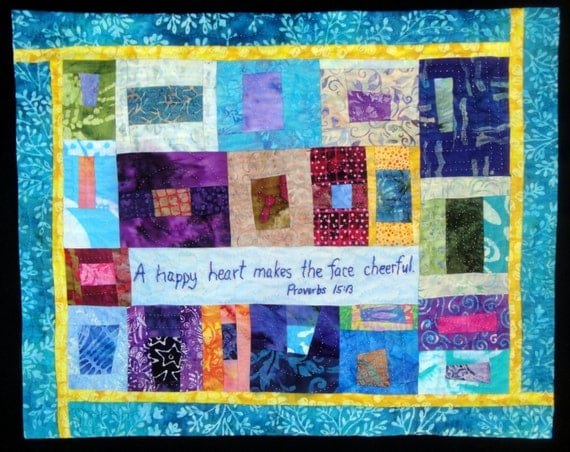 This Art Quilt combines artist's improvisational batik Free Style Cobblestone blocks of various colors to bring cheer to you decor. "A Happy Heart Makes The Face Cheerful"
Proverbs 15:13 is hand embroidered to encourage you and your friends.
A sunshine yellow unique batik fabric border adds to the composition and is completed by an additional aqua border.
Hand quilted in circle and square spirals, hearts, curvy lines.
This Wall Hanging is perfect and ready to hang by the hanging sleeve on the back.
What a great addition to bring encouragement for your home decor or a thoughtful gift for someone special.
Signed by artist.
Ready to hang.
Pin It