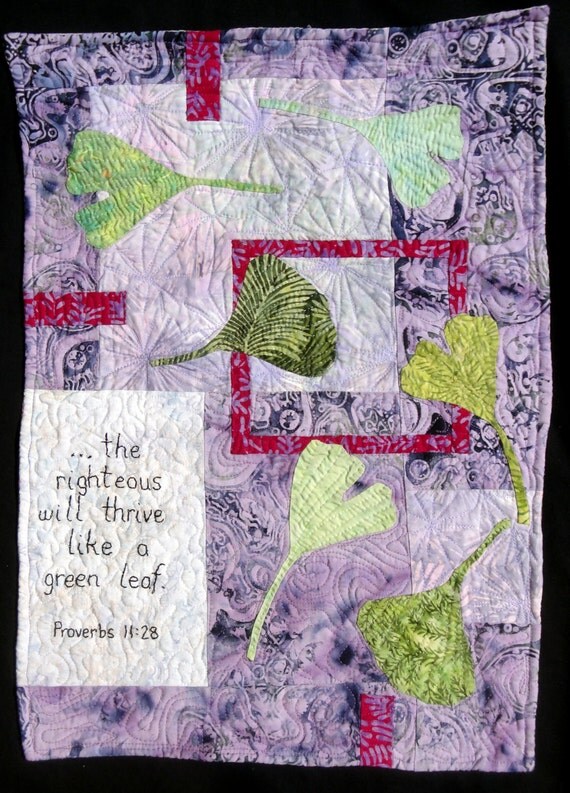 Hand appliqued green cascading Ginkgo Leaves dance on a purple and red batik background and "The Righteous Will Thrive Like A Green Leaf" - Proverbs 11:2 is hand embroidered.
Measuring 22 inches X 15 1/2 inches, this improvisational batik fabric Art Quilt is perfect to celebrate any occasion with hand appliqued whimsical Ginkgo leaves, curvy edges, hand and machine quilting.
Hanging sleeve makes it ready to display this opportunity to share Truth and Encourage others.
Perfect to welcome Spring in your Decor Celebrations,Graduation, Gift for a Wedding, Anniversary, or Just because.
Pin It