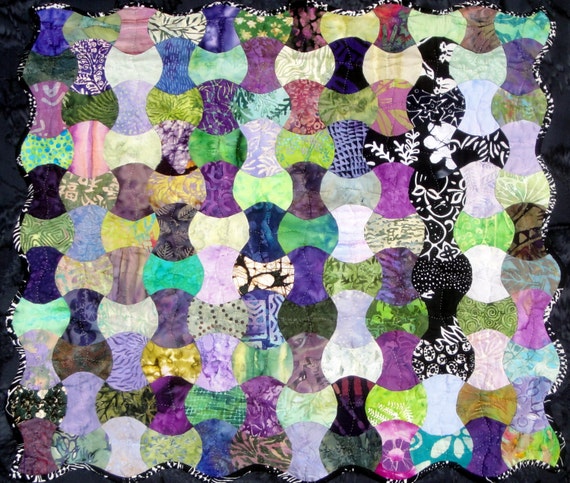 This modern batik fabric, hand pieced Art Quilt is a tessellated "apple core" shapes of purple, green and black/white blending together in this unique Fiber Art Wall hanging.
It is a true "charm" art quilt. (Charm meaning no 2 fabrics repeated.)
A Black/white curvaceous border of accents the subtle black/white cross in the design.
Perfect for any decor.
Hand Pieced /Quilted Wall Hanging. Ready to hang. 25 inches X 23 inches.
Pin It