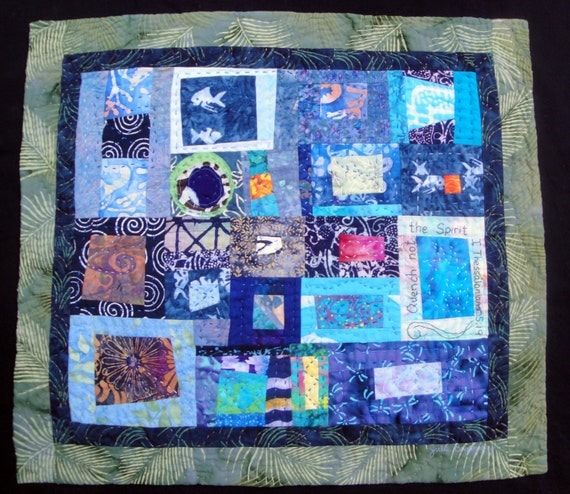 This composition was created from primarily blue and green batik fabrics that mingle in artist's Free Style Cobblestone blocks with one Bull's Eye (on target) block.
"Quench not the Spirit" I Thessalonians 5:19 is subtly hand embroidered around one of the blocks. Big stitch hand quilted.
Sometimes we just need a visual reminder to be who we are and not quench the Spirit and this Art Quilt would enhance your home or office decor while bringing encouragement too.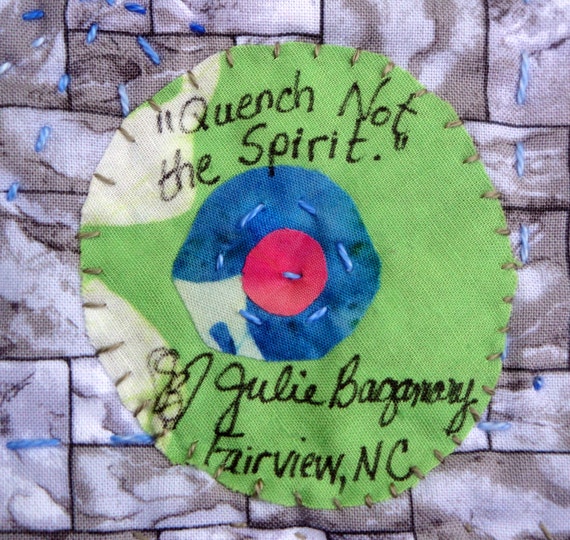 Machine signed by artist. 25 inches X 22 inches. Ready to hang.
Pin It