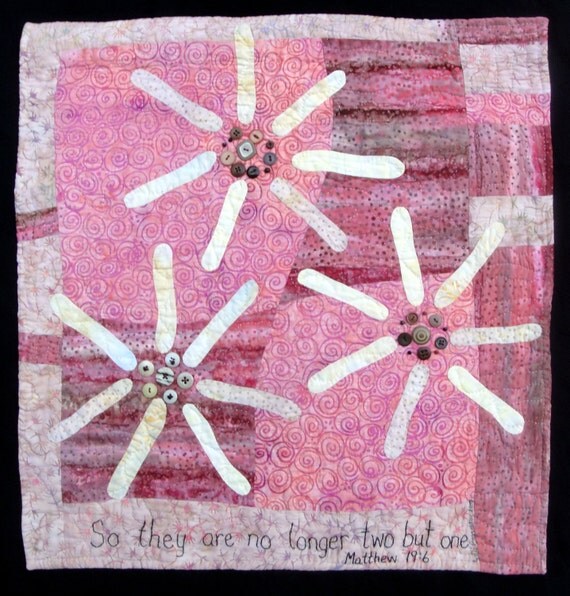 A great Wedding Gift, this Art Quilt of
whimsical Daisies feature Matthew 19:6 " No Longer Two But One"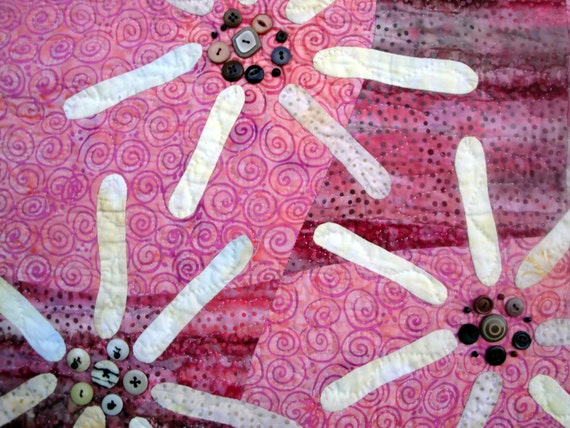 Perfect for the Wedding or Anniversary Gift, this 22 1/2 inches X 22 wall hanging is a hand appliqued and hand quilted trio of daisies with vintage button and bead centers. What a strong reminder of the marriage covenant.
Featured subtly is "So they are no longer two but one" Matthew 19:6 gracefully hand embroidered along the bottom.
Original design.
Signed by the artist.
Ready to hang.
Pin It