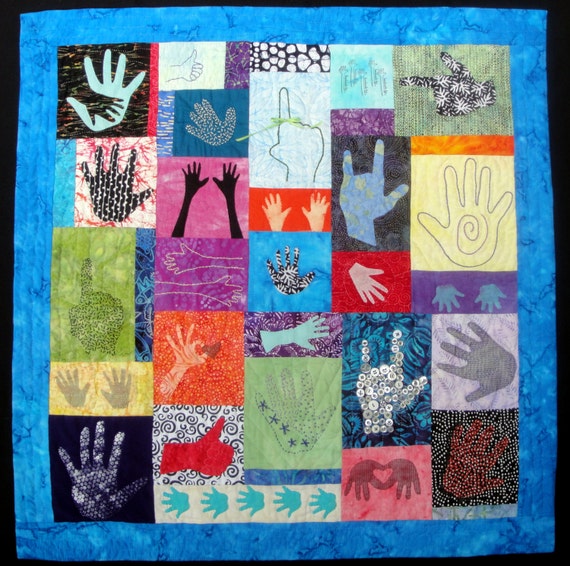 During the online April Art Daily 2015 online I hosted,
I personally challenged myself to create a "hand" block daily using various approaches along with hand dyed or batik fabric.
I blogged daily of my adventure not having a specific plan of what to do with the blocks.
It was so much fun researching "hand" formations and choosing numerous techniques.
I chose to combine them into this approximately 32 inch X 32 inch Wall Art .
Techniques included hand painted fabrics, screen fiber, hand embroidery, hand applique'. Machine quilted. Hanging sleeve makes easy to hang.
2nd photo is the "Hand" label on the back of the Wall Art.
The title comes from something Basket Artist, Matt Tommey often asks artists, "What is In Your Hand?" meaning what has God already given you to work with?
Julie Bagamary Art For Sale
Pin It