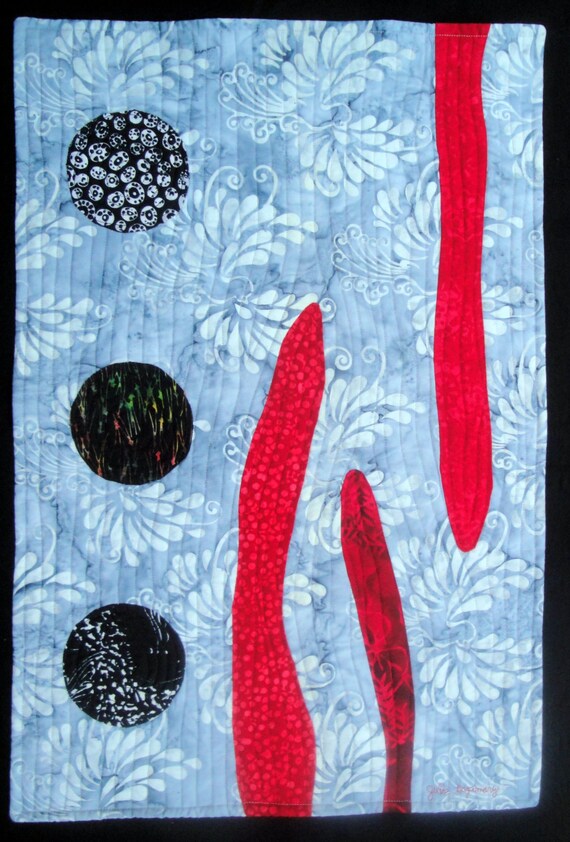 This Modern and bold Art Quilt combines strength of color and freedom to your decor. Artist's unique design is hand appliqued and machine quilted.
" New Mercy " is third in a series, using all batiks. This time in classic red/grey/black/white colors. Flowing organic shapes give a sophisticated design for your decor.
Hand applique & Machine Quilted & Signed by Artist. Ready to hang.
Pin It