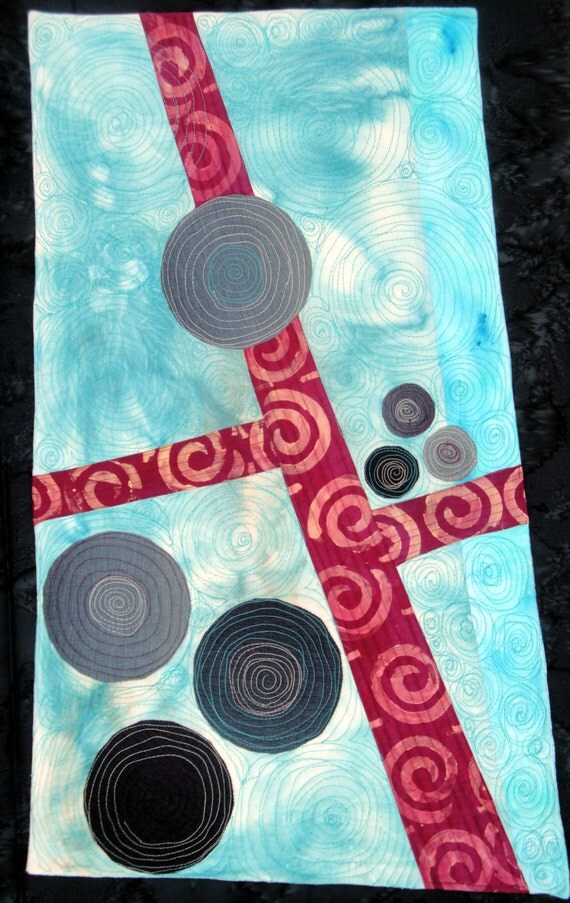 This blue, black and red Contemporary Art Quilt combines hand appliqued circles with unique design and shape that will enhance your modern decor.
For me, "Simple Balance" takes practice.
Balancing all there is to do in a day can be daunting yet when I prioritize the bigger, more important things first, the other small things fit into place as well.
Artists' Hand painted fabric, hand applique circles, hand discharged fabrics combine with grey circles in this modern design that is perfect for your space and decor.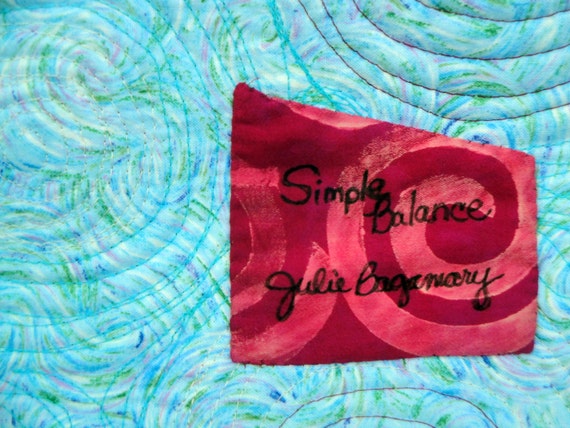 Machine Quilted. Machine signed by Artist. Ready to hang.
26 1/2 inches X 14 inches at the top gradating to 16 1/2 at the bottom.
Pin It