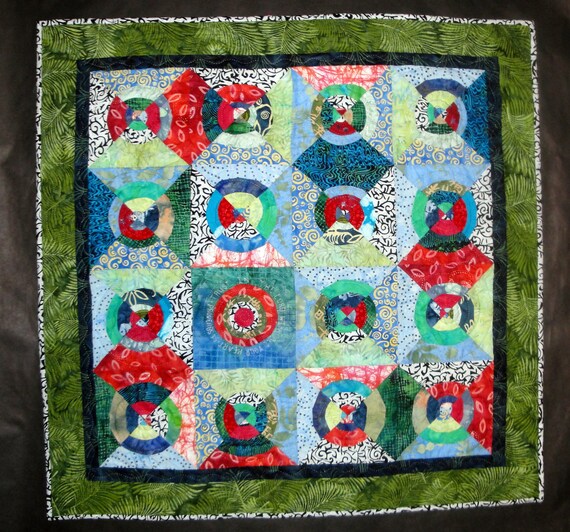 This modern Art Quilt would enhance your decor with the blue, red, green,black & white batik fabrics that are hand pieced, hand quilted and hand embroidered verse - Proverbs 3:5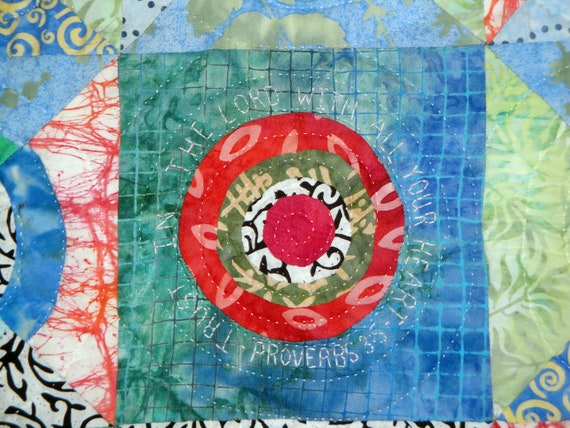 Winning a ribbon in a Quilt Show competition, this Fabric Wall Hanging combines several blue, green, red and black & white batik fabrics for a contemporary version of a traditional Bull's Eye design. Borders of blue and then green batiks surround the Bull's Eyes. Notice that one block is left "uncut" where "Trust in the Lord with all your heart" Proverbs 3:5 is hand embroidered in a circular fashion for unique design.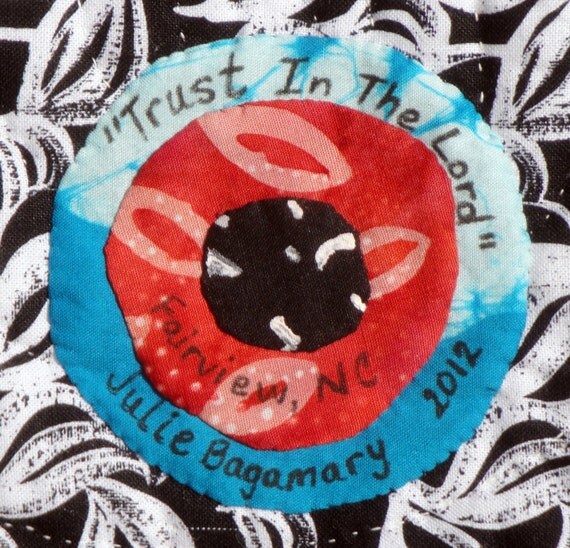 This quilted art wall hanging measuring approximately 32 inches X 32 inches would enhance any Decor and be perfect for year round display.
Pin It