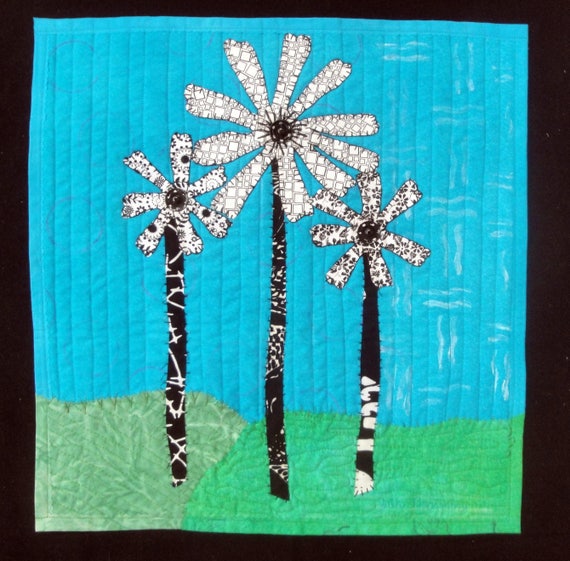 3 whimsical blank and white flowers are hand appliqued using black Pearle Cotton Seed Stitch & Buttonhole Stitch to a hand pieced green & blue background. Notice the black snap flower centers that are also enhanced with Black Pearle cotton applique. Machine quilted. Signed by artist.
Began as part of my #ayearinstitches challenge, this was a fun composition.
Measuring 19 inches X 18 inches.
Ready to hang. FREE Shipping
Julie Bagamary Art For Sale
Pin It