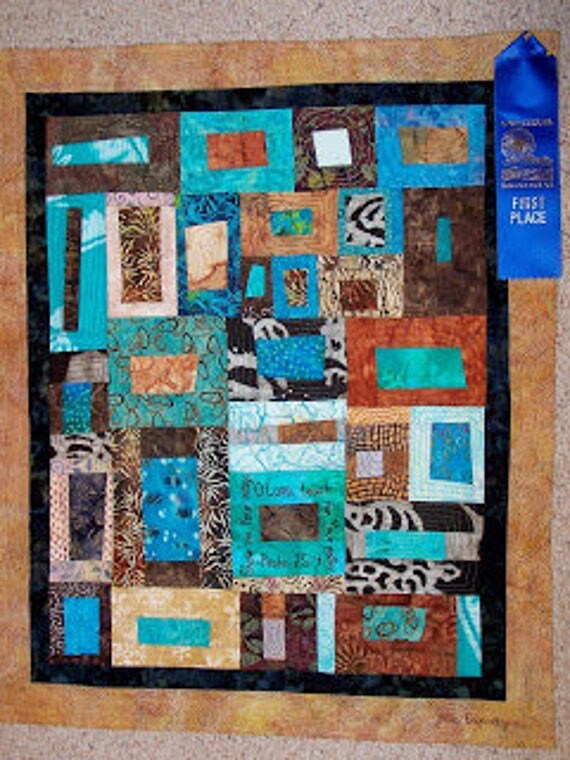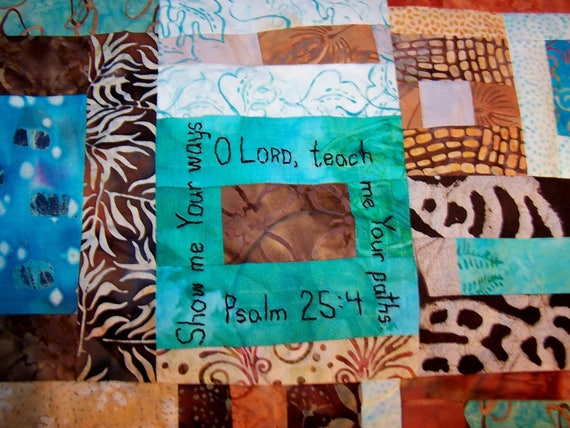 Many brown and aqua blue specialty batik fabrics collage in artist's Free Style Cobblestone technique to create this unique masculine wall art quilt. "Show me your ways, teach me your paths- Psalm 25:4 is hand embroidered in one of the Free Style Cobblestone blocks.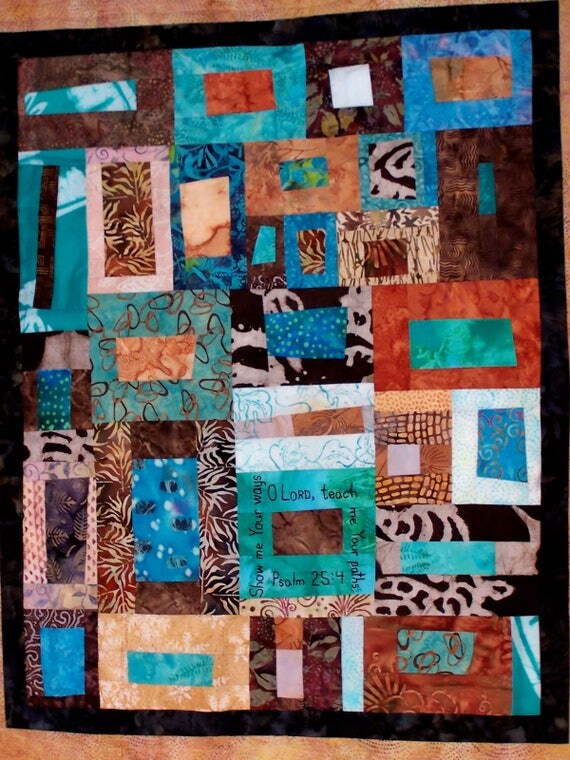 Measuring 28 inches X 23 inches.
Machine Signed by Artist. Ready to Hang.
Julie Bagamary Art For Sale
Pin It