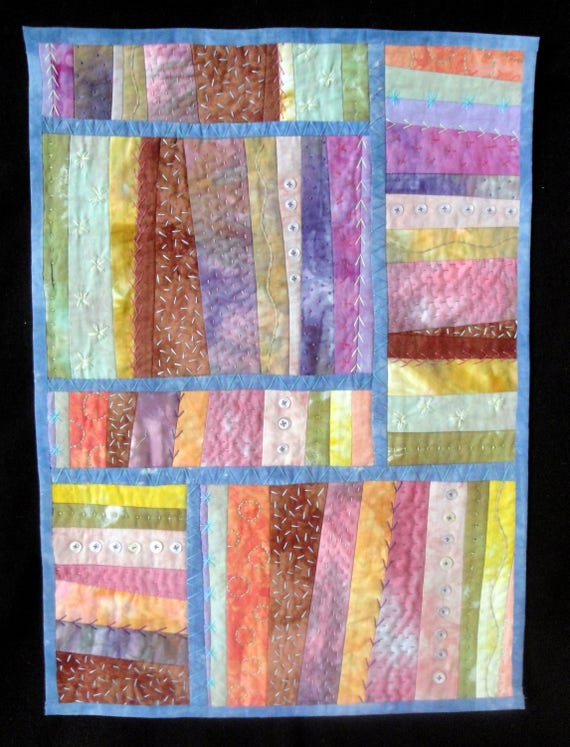 Embellished with white buttons, many, many embroidery stitches and designs, this Modern Wall Art - "Fiber Art Garden" is created from various colored hand dyed fabrics.
It's a risk to cut into pieced fabric, yet, I obtained a hand dyed piece recently that had batting and backing already attached. I made a few cuts and rearranged and hand appliqued additional blue hand
dyed strips. Next was many hours of hand stitching.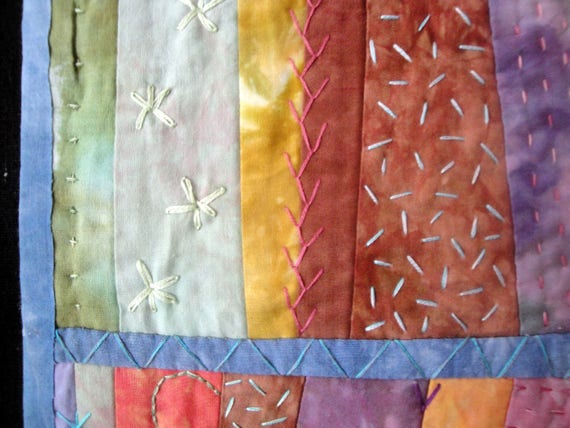 Many explain they don't have patience for hand stitching, yet and I believe it builds patience in me.
Slow stitching is so rewarding and offers time to think and meditate. Both good for the soul and
highly recommended.
Measuring 22 1/2 inches X 16 inches. Sewn on Hanging Sleeve - ready to Hang.
1-2 Business Days to process. - FREE Shipping.
Julie Bagamary Art For Sale
Pin It